CHANGE IS INEVITABLE
GROWTH IS OPTIONAL
YOU DON'T HAVE TO BE SICK TO GET BETTER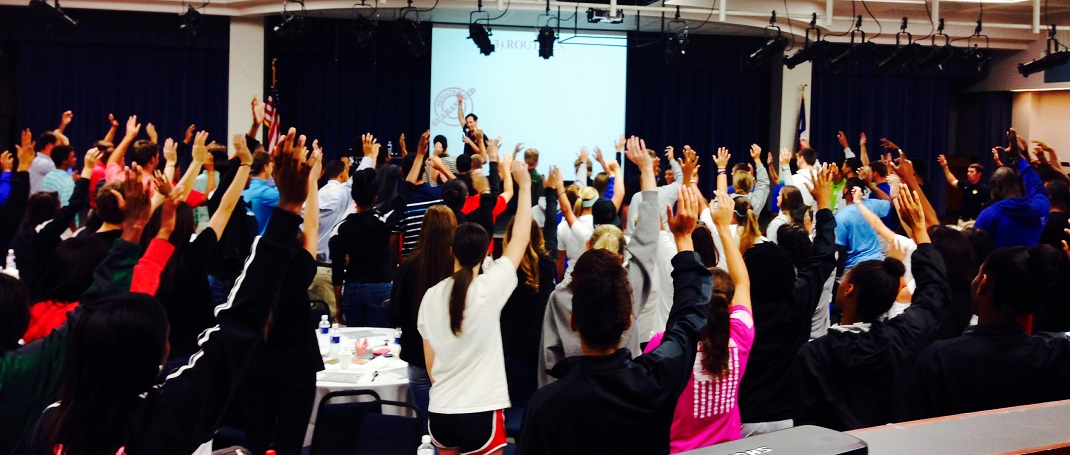 Today's society usually teaches the physical skills of performance impressively well, but it's a sink-or-swim world when it comes to mental skills. Help is now available! If you've invested significant time or money into your performance, but have not maxed out your potential, then you cannot afford to miss this!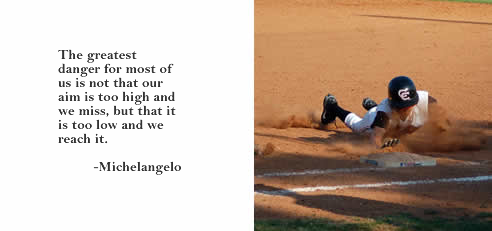 Under pressure, will you break down or break through? Do you have a plan that is guaranteed to work if you execute it properly? Coach Traub's workshops provide distinctions about how elite athletes think, prepare, and perform. You'll get the specifics of how to "win" the mental side of the game. You will have clarity about how to get better, faster and be a leader who inspires others to be the best they can be.
Remember no "cursing!" (click link for Coach Traub's list of 'bad' words)
LET COACH TRAUB SUPPORT YOUR EFFORTS WITH DETAILS FOR PURSUING MASTERY AND HAVING FUN IN THE PROCESS!

Do you want to approach your potential? Do you work hard and have ability, but lack consistency? Do you want to perform well under pressure? How important is the mental side of the game for you and your team to achieve your goals? Coach Traub will entertain a little and provide you with tools a lot - tools you can use to anchor successful thoughts, feelings, and behaviors.
Short Workshop Titles Include:
REDEFINING SUCCESS
How to Stay Confident and Focused

MAKING TEAMMATES BETTER
Four Components of Leadership

MOTIVATIONAL MADNESS:
Finding the Initiative and Courage to Succeed

ADVANCED WORKSHOP:
Putting it Together with Tools to Guarantee Success
Parents are encouraged to attend:
- To hear what sports psychologists say about how to "win" the mental side of the game.
- To get a summary of the latest research about the Development of Talent
- To hear someone else tell your teenager what you have been telling him or her for a long time! We're teaching the same things and athletes (even teenagers) listen when Coach Traub talks, even when it's about body language, positive attitude, and doing what's right every time.
Topics/Mental Skills include:
Motivation
Control
Calm
Confidence
Attitude
Teamwork and Leadership
Self-talk
Approach
Focus
Healthy Perspective
Body Language
Learning
Routines
Imagery
Courage
Handling Adersity
Handling the Fear of Failure (Pressure)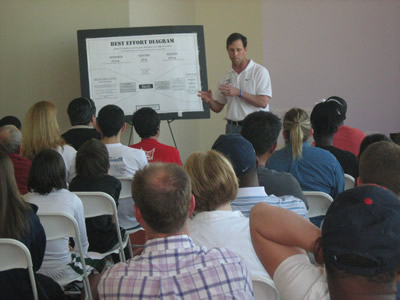 Feedback from attendees:
"The day after your Performance Enhancement Seminar our team came back from 6 runs down and won."
"One of the players who attended the seminar on Sunday night went 3 for 4 last night with a Grand Slam and 2 doubles. Not bad for the #9 hitter who was fighting for a starting position."
"You said we could and would upset Poteet (ranked #1 in the state - baseball 2008 playoffs), but I wasn't sure. Then you told us how and I believed. Then I led off the seventh of Game 3 with a double over the center fielder and then scored the winning run. We did it! It was the greatest feeling in the world! I know I earned it, but I certainly appreciate your help."
"We had our first game yesterday since your meeting. Wow - there was a noticeable difference. No fighting or bickering in the dugout. It was actually pleasant. Not perfect, but a great step in the right direction. We won 11-4."
COST
The fee for a full Performance Seminar with support materials is $1,000 + travel, although the fee can become part of a partnership, which can range in cost from $0-$5,000.
Travel Fees
Within Dallas- Ft. Worth $0-50
Travel to Austin, TX or Oklahoma City, OK $150 *
Travel to most other TX locations: $175 *